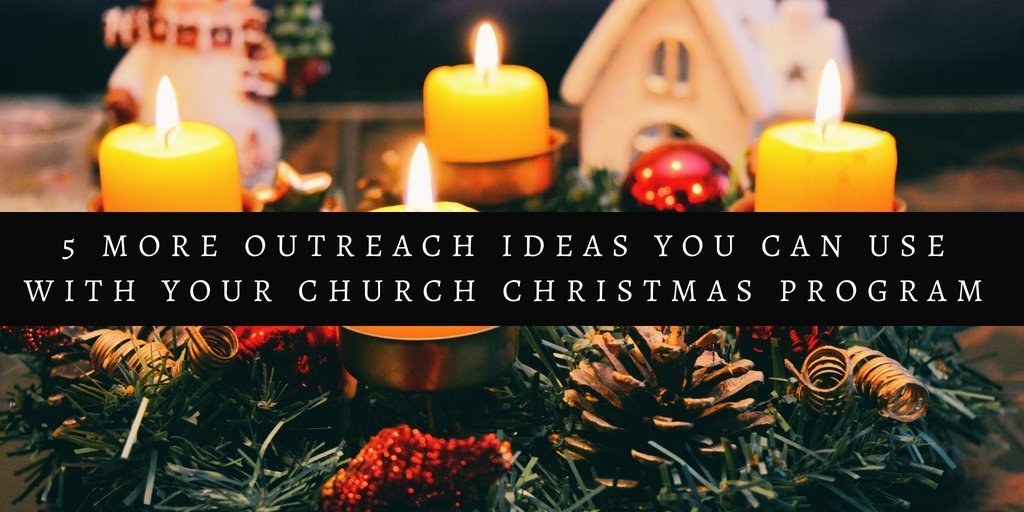 5 More Outreach Ideas You Can Use With Your Church Christmas Program
The Christmas season is the perfect time of year to reach deep into your community with a church Christmas program and helpful acts of service.
To be sure, your church Christmas program is a wonderful opportunity to share the story of how God sent Jesus to earth to be the Savior of mankind. But also consider the impact your church can make if you go into the community with acts of service that express the love of God in tangible ways.
Christmas is one of the busiest times of the year and people don't often stop to think about the reason for the season. Give them a reason to stop and reflect on what Christmas really means by expressing God's love through one of these five outreach ideas you can use in tandem with your church Christmas program.
#1: Holiday Food Baskets
Many families, singles and shut-ins could use a helping hand at Christmas. Have your church staff look for folks in the church and community who could use a holiday food basket. Have your church members bring the various items, invite them to prepare and deliver the baskets.
#2: Christmas Tree Giveaway
Not everyone can afford a Christmas tree …. Even a cheap Christmas tree. Talk to a local Christmas tree lot to purchase and deliver free Christmas trees. Ask your community school and your church members to recommend families to receive the trees and a decoration box, including lights, ornaments and a tree topper.
#3: Assemble Packages for the troops
Christmas is a lonely time for the armed service troops stationed overseas. This is a great opportunity to touch a service member when they are separated from loved ones. This would be a great project for retired vets in your church. Have them contact their service organizations to get a list of what service troops might need. Add Christmas cards, homebaked goods, Amazon.com gift cards and a Bible to the package.
#4: Christmas Eve Candlelight Service
A service on Christmas Eve can be one of the most meaningful experiences. Plan for 20 minutes of familiar carols, a brief Christ-centered message, and offer hot cider and hot chocolate at the end. Make sure your friendliest greeters are at the doors on the way in and on the way out. Make people feel warm and welcome and they just might come back the next Sunday.
#5: Serve Your Community Creatively
There are several ways you can build bridges to your community at Christmas: you can set up a booth at a local Christmas market or parade and give away free coffee, hot chocolate and cookies; you can offer free gift wrapping services at a local mall; or you can organize a local 'tour' for your church worship band, adult choir or children's choir to sing at local holiday gatherings, malls or events. The idea here is to serve your community and make connections.
If you're looking for a church Christmas program for your church or school, click here to learn more about 'Christmas at Bethlehem Inn'.