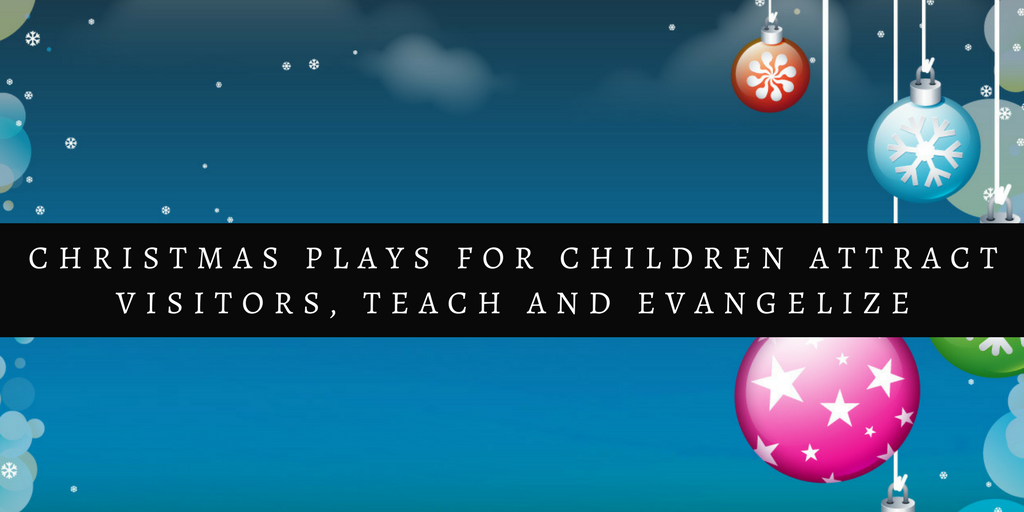 Christmas Plays for Children Attract Visitors, Teach and Evangelize
If you're looking for a way to fill your church, teach children about the Gospel message and evangelize the lost, consider using one of the many Christmas plays for children available.
Here's how Christmas plays for children can make a difference in your church Christmas program this year:
Children Will Fill The House
Everyone knows that there's nothing cuter at Christmas than a group of children acting out the Christmas story. That's why children are your greatest attraction.
Children have parents, grandparents, uncles, aunts, cousins, neighbors, teachers and schoolmates. Many of these are likely to attend the play if only just to see 'their child' perform. The more children you involve, the more likely you are to fill your church from full to overflowing.
And remember – you aren't just filling seats. You're reaching out to people who need to hear the gospel message.
Want to fill the house with people who need encouragement, hope and salvation? Feature children!
Children Will Learn the Gospel
As long as your program is based on the Biblical story, Christmas plays for children are a great way for kids to learn about the gospel.
From reading and memorizing their role in the script and listening to the other children recite their lines, all the way to singing Christmas songs, children can't help but soak in the Christmas story, and remember it the rest of their lives.
For kids who grow up in church, Christmas plays for children are a helpful reinforcement to Sunday school lessons. And for kids who aren't regular churchgoers, these Christmas plays are the perfect introduction to the greatest story ever told.
Want to teach children about the Gospel? Use children in your Christmas program!
Children Will Evangelize
You might be surprised to know that God can use children to evangelize.
How? God can use the sweet, innocent nature of children to break through the hardest of hearts and make them laugh, cry and think. And the Holy Spirit can take it from there.
Want to use your church Christmas play as an outreach to evangelize? Let God work through your children!
If you want to fill the house, teach children the gospel and give children an opportunity to participate in an evangelization outreach, consider one of the many Christmas plays for children.  You can even click here to learn more about the play I wrote called, 'Christmas at Bethlehem Inn'.