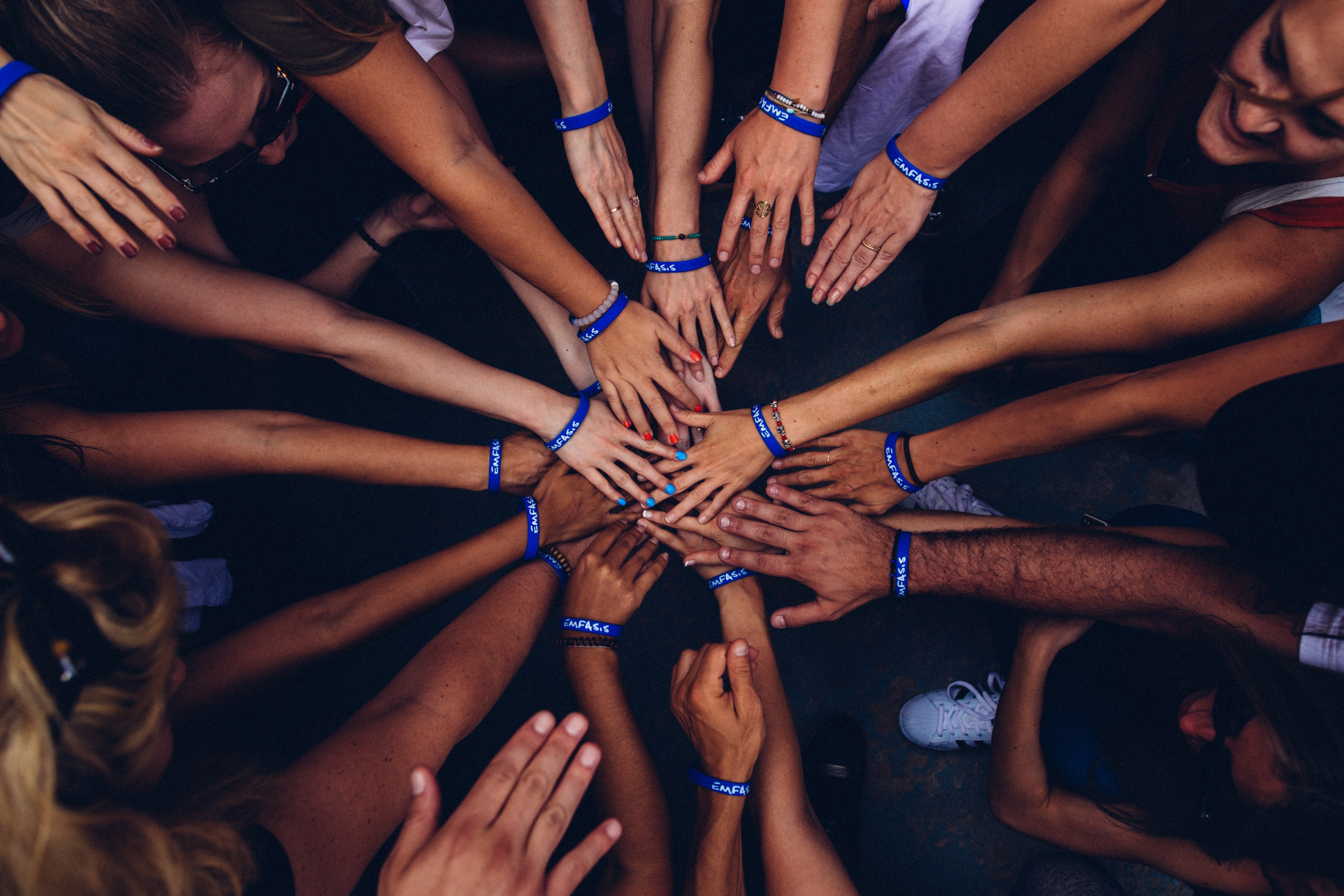 How to Give Volunteers a Chance to Shine in Your Christmas Production
If you're planning your annual Christmas production and starting to wonder how you're going to get it all done, I have an important message for you: YOU don't have to get it all done!
Whatever your role is, you can't be everywhere at once or do every task required. But gifted volunteers can take your Christmas production to the next level by supporting the event in both practical and spiritual ways. Plus, you'll have a passionate group invested in your mission: a group who will help you promote it.
Your entire team doesn't have to act, sing or play a musical instrument to serve. Here are five key areas for which you should recruit volunteers … and give them their chance to shine in a role for which they were made!
#1: Promotion Team
• Creative: Recruit your writers, artists, graphic designers, photographers and videographers to help design or adapt promotional materials for public service announcements, advertising, social media activities, programs, posters and other collaterals.
• Street: Name a street team leader and have him or her recruit others to distribute flyers and posters in key locations around town.
#2: Production Team
• Wardrobe/Hair/Make-Up: Recruit seamstresses, hair stylists and make-up artists to make costumes, and do hair and make-up of your actors. Your cast will appreciate the professional attention.
• Stage Crew: Depending on how elaborate of a set you're planning, you may want to recruit a stage crew to design and build your set, and stage hands to move pieces around between scenes.
• Technical Crew: You'll need sound and lighting technicians, a lyrics program operator and possibly a recording crew including video and audio techs.
#3: Hospitality Team
• Valet Parking: Step up your game by offering valet parking for your guests. Have your valets dressed to the nines and trained to greet every guest with a warm smile and directions to the door. Be sure you're organized with a place to store car keys and a parking lot map to plot where cars are parked!
• Greeters: Have a team of greeters at all entrances to your church or school, ready to welcome guests, open the door, and direct them to the sanctuary or auditorium.
• Lobby: Depending on the layout of your facility, you may want to have an additional team in the lobby to open doors and hand out programs. The point here is that you want to have volunteers at every point where guests may need directions.
• Ushers: It's always nice to have ushers to show guests to their seats. Ushers can also encourage folks to squeeze in to make room for others, tell folks where they can hang their coats and keep some extra programs on hand in case someone missed them on the way in. This is a great volunteer role for seniors or teenagers.
• Hostesses: Recruit your best cooks to make and serve coffee, tea hot chocolate and cookies in the lobby after your event. This will encourage guests to linger, fellowship and gives guests an opportunity to get to know your church.
#4: Ministry Team
• Prayer: Recruit your prayer warriors to pray for the guests, the cast and other volunteer teams. Invite the more experienced to pray with people at the altar (if appropriate) at the end of the program.
• Minglers: These are folks who mingle intentionally before and after the program to meet guests, and make them feel welcome. Your ushers can help with this, but it's better to have a separate team assigned for this task so that this is their only focus.
#5: Clean-Up Team
Your janitorial staff will thank you for this one! A big event calls for a big clean-up and your janitorial staff will have their normal duties. Recruit some of your servant helpers to clean up areas used for your production.
These volunteers usually aren't hard to find. They are the ones who show up for workdays, and the ones you see with a broom or hedge clippers in hand. You'll put a smile on their face if you invite them to help clean up after your program.
Break a Leg! (Best Wishes!)
Producing and directing a church or school Christmas production can be overwhelming. We hope these ideas on how to give your volunteers a chance to shine will help you as you plan and organize your Christmas production!
If you're still searching for your Christmas production, please consider my play, Christmas at Bethlehem Inn. a 25-minute church play offering a fresh point of view, a powerful Biblical message and a complete production package. This versatile play works in church settings for congregations from 25 to 2500 as well as for Christian schools, a dinner theater fundraiser (great for youth!) and can be performed by a cast of adults, children, teenagers or a combination of all three.
You can read the script for free right now by clicking here.