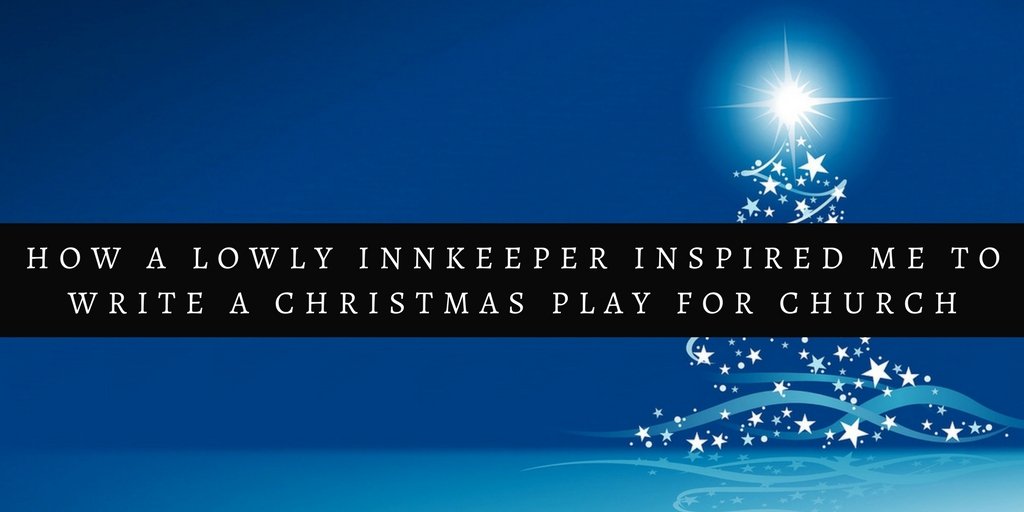 I've always loved a great Christmas play for church. I loved watching a Biblical story come to life with Old or New Testament characters standing under theatrical lights delivering their lines in full costume on sets reminiscent of the Holy Land.
The plays always touched me with their attempt at authenticity, the passion of the stories and truth woven into the script.
The first play I acted in was about Daniel and the Lion's Den. I played the role of King Nebuchadnezzar. My mom made me a special 'gown' out of purple fabric with silver cords for a belt and one of her old frosted wigs for a beard (I was only 13). They even put baby powder in my hair to make it look gray.
I got to stomp, yell and be a very bad person – right in front of the church. How many people can do that and get away with it? Nebuchadnezzar could. (Of course, he also ended up going insane and eating grass in a  cow pasture!)
Over the years I didn't get many more chances to be in plays. But in my late 20's we started attending a church in Jackson, Mississippi that used plays as outreaches. I got involved doing some writing, and eventually wrote several that we presented.
One of my favorites was the Easter story told through the eyes of the women that walked with Jesus – Mary, Martha, Susanna and Lydia. There's not a lot in the Bible about these ladies but I took poetic license and imagined what it must have been like for them to be near Jesus and the disciples as He performed miracles, preached to crowds and eventually was crucified and resurrected.
Surely these ladies shared in the joy and sorrows of Jesus and His disciples. That's what I tried to capture in that play.
I enjoyed that process so much that I decided to explore a similar path involving the Bethlehem innkeeper and his family, imagining how Joseph and Mary knocked on their door one evening and out of compassion, the innkeeper offered the expectant couple a humble place to spend the night.
The innkeeper must have had a normal life up until that point. But he was thrown into the greatest story ever told and must have had some interesting interactions with Joseph, and Mary. I imagined the innkeeper having a wife, a son and a grouchy mother-in-law and the kinds of conversations that must have ensued as they grappled with the truths just behind their home in the stable.
Why were all these visitors coming to see this baby?
Why were Joseph and Mary so elusive in their story?
And why in the world was a big star hanging in the sky right above their inn?
These are questions I explored in a Christmas play for church  that became known as 'Christmas At Bethlehem Inn.' Although the most important parts of the story are pure Biblical, I had to take some license to imagine what went on in that inn in Bethlehem during the two years Joseph, Mary and Jesus stayed there before fleeing to Egypt. My hope was to offer a different perspective – one from the eyes of a family who saw it all and must have been affected by the lives of some of the most important players in God's great story.
So far, the play has been performed by churches in at least eight states in the United States as well as in four other countries – including as a radio program in Sri Lanka.
And every year, I love to think that somewhere in a church some little boy or girl is watching my Christmas play for church and feeling the same excitement that I felt about seeing a story jump to life off the pages of the Bible.
If you're looking for a Christmas play for church, click here to learn more about 'Christmas at Bethlehem Inn'.